Signing of Heads of Agreement with Rosneft Oil Company in relation to cooperation on the joint exploration, development and production of the hydrocarbon at a license block in the offshore zone of the Russian Federation

PDF version of this page (60 KB)
 Japan Oil, Gas and Metals National Corporation (JOGMEC), INPEX CORPORATION and Marubeni Corporation ("three Japanese companies"), have agreed upon basic principles in relation to joint exploration in the southwestern offshore area of Sakhalin Island of Russian Federation and have signed a Heads of Agreement with Rosneft Oil Company ("Rosneft") on December 15, 2016.

 The three Japanese companies, together with Rosneft, will further work to implement exploration in this offshore area. As a part of this cooperation, the three Japanese companies are considering to utilize the seismic vessel "SHIGEN", which is owned by the Agency for Natural Resources and Energy of Japanese Ministry of Economic, Trade and Industry as well as the scheme of overseas geological and geophysical survey by JOGMEC.

 The three Japanese companies expect to strengthen Japan-Russia economic cooperation through this joint project in the upstream energy sector. Also, in the event that hydrocarbons are discovered as a result of exploration in the area, which is in close proximity to Japan, the three Japanese companies expect that the project will promote energy security in Japan through the resultant benefits of greater diversity of the country's energy sources and a short transportation distance.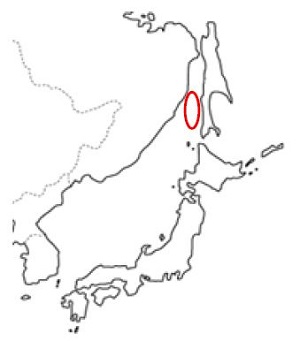 The inquiry about this page.
JOGMEC Russia Project Group
Tel +81-3-6758-8023
Fax +81-3-6758-8008
JOGMEC Public Relations Division
Tel +81-3-6758-8106
Fax +81-3-6758-8008